House Demolitions in Umm Al-Hieran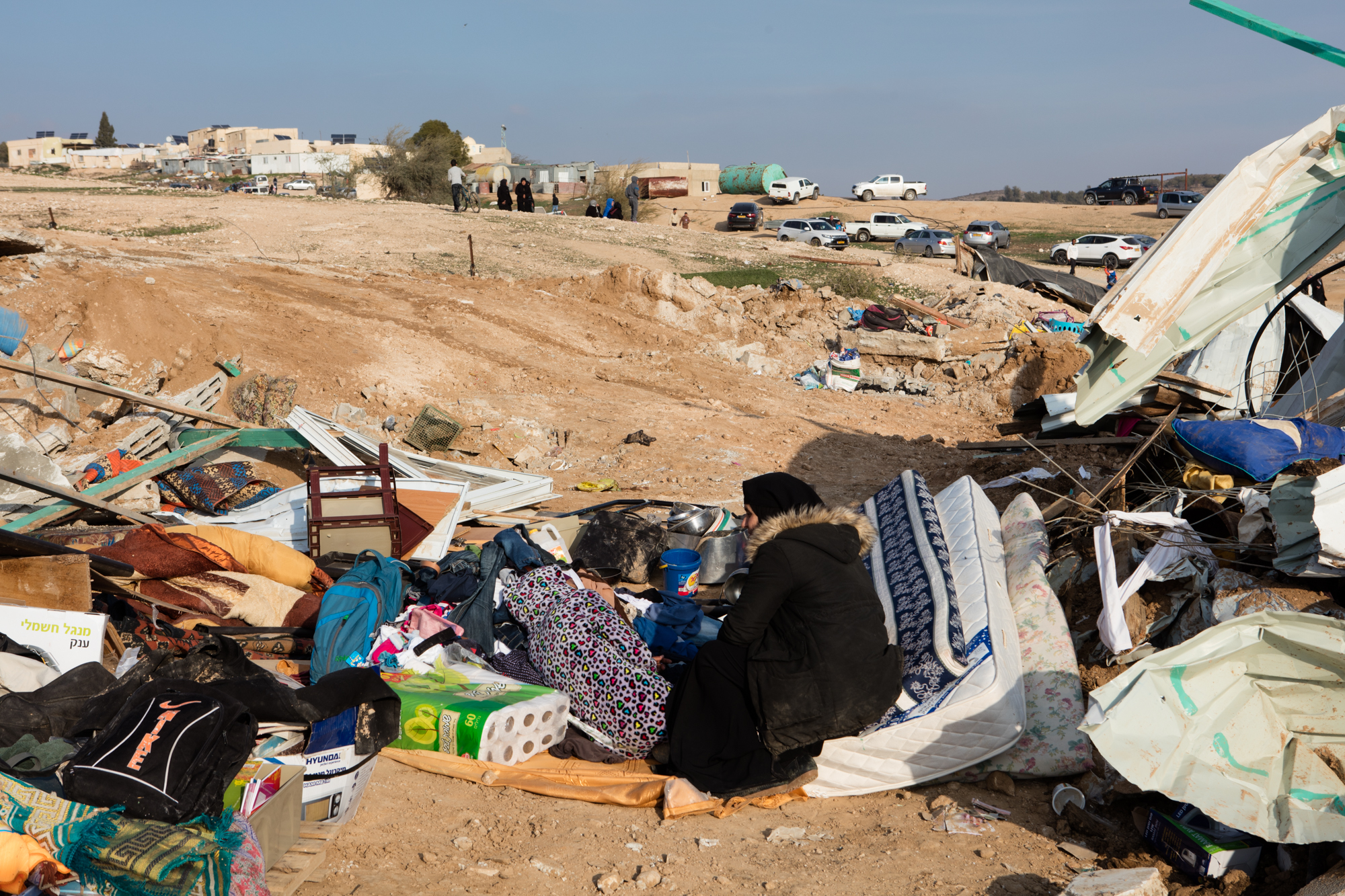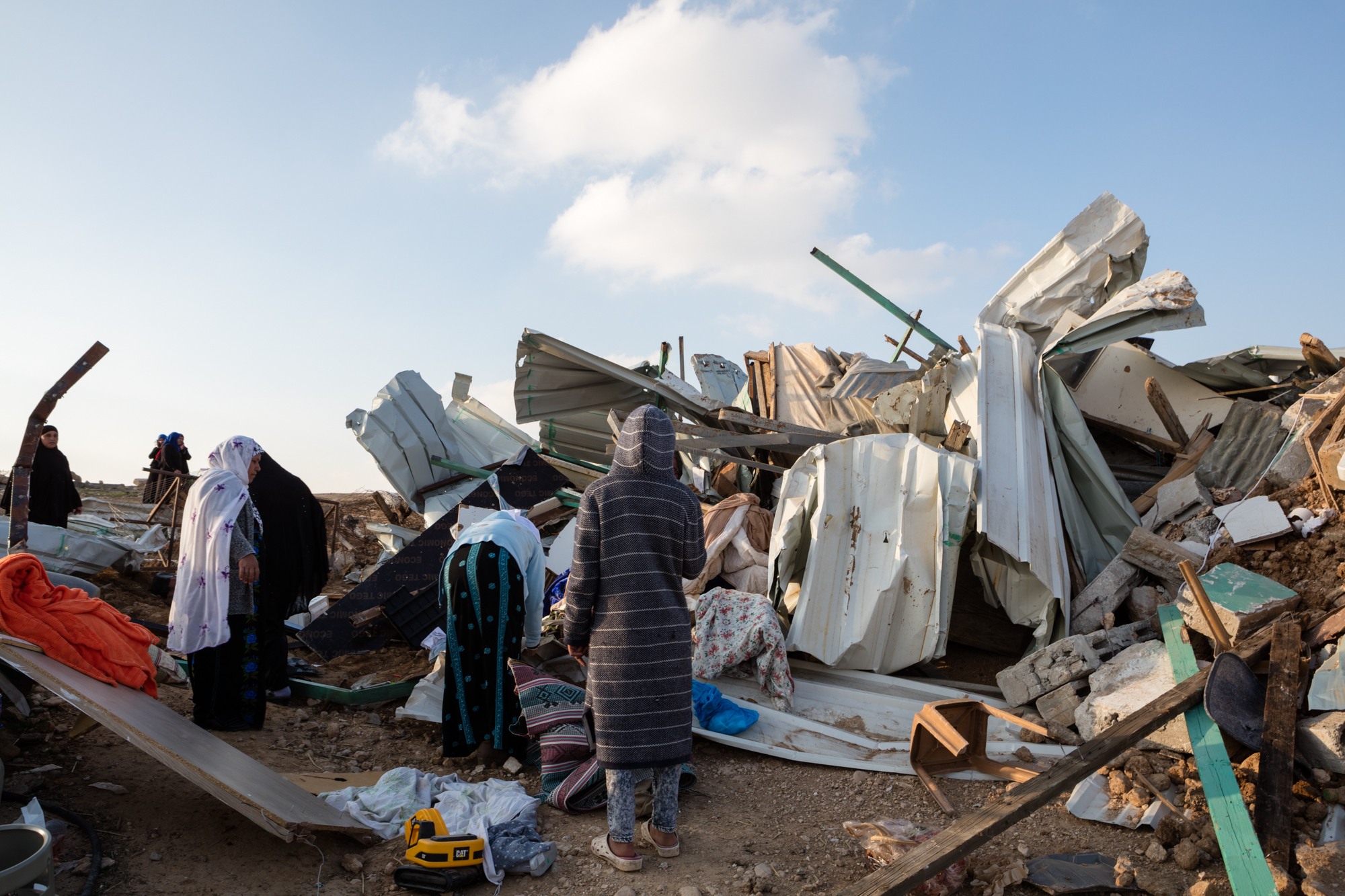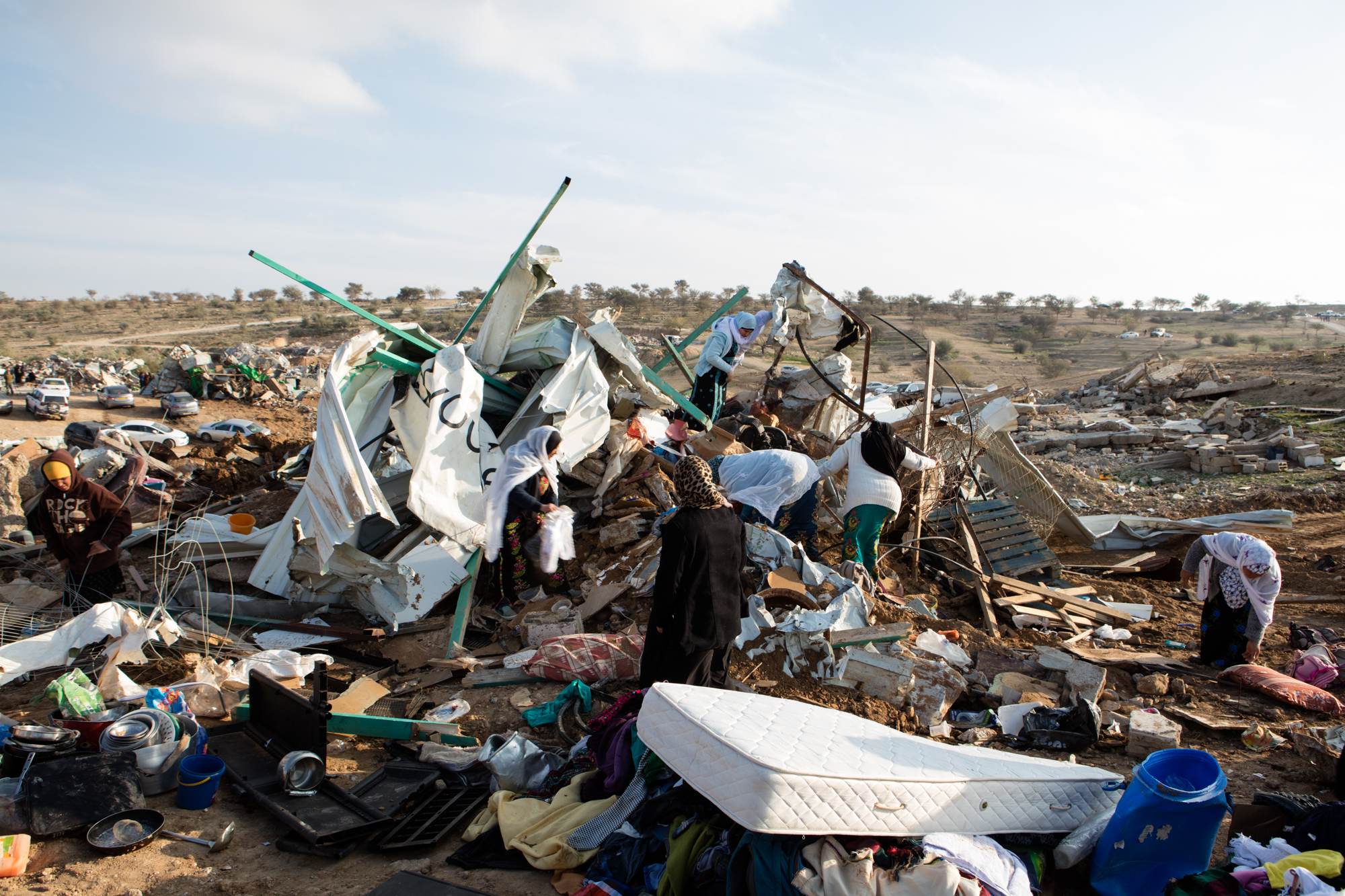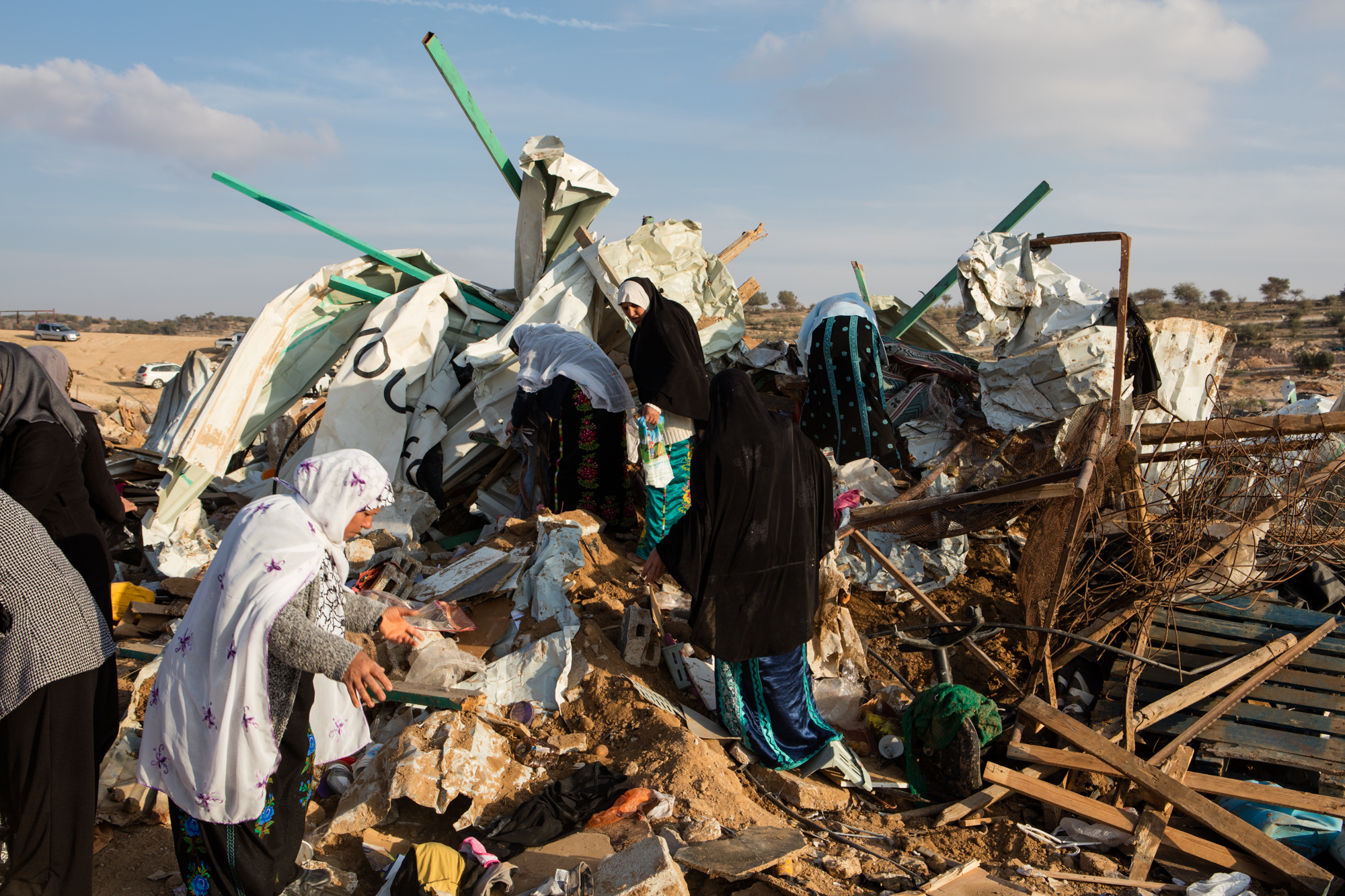 In the early hours of the morning on Wednesday 18.01.17, armed Israel polices forces entered the unrecognized Bedouin village Umm Al-Hieran in the Naqab\Negev. The residents had been negotiating an agreement with the authorities during the night, so they did not expect to be facing policemen and bulldozers that same morning. The policemen who stormed the village shot and killed a man, Yacoub Al-Qi'an, as he was trying to leave the village in his car, he lost control over the car which ran over and killed a policeman. Yacoub Al-Qi'an was a well known and respected teacher, he was leaving the house with his papers and laptop so as not to see his home destroyed. His papers were thrown all over around his destroyed home.
"They had us all rounded up, we couldn't go anywhere. One group was in the upper part of the village. They separated the men, putting them inside the mosque, and the women just outside the mosque. They did not let us come near the families whose houses were being destroyed," said one of the women about what happened during the night. The families whose homes were destroyed were also rounded up and separated from the men. They weren't allowed to take anything from the their homes, they went out with the clothes on their back and nothing else. Around 10 o'clock, teams with containers arrived to evacuate the homes, but as was evident from the ruins of the homes, it was all for show. When the bulldozers arrived they destroyed them homes with everything from headscarves to clothes to electric appliances inside. At the end of the day, the people were left sitting in shock staring at their homes, and every once in a while, with the help of volunteers and neighbours, they would gather enough strength to get up and pull some blankets, mattresses, pots, anything they can salvage, from the ruins.
In the meantime, right next to the village of Umm Al-Hieran, work has already begun for the Jewish settlement of Hiran. The settlement which will be built in Umm Al-Hieran's place.
More about Umm Al-Hieran and Attir- [link]